Senior Engineer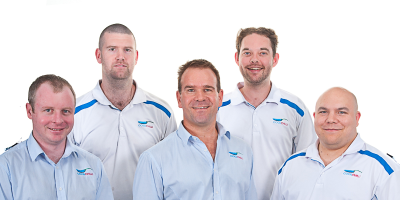 Cool Chilli is an IT Management and Support company servicing small and medium sized businesses (10-150 seats) in the ACT and Surrounding Region for the past 15 years. We are a dedicated team that works to improve our customer's businesses through technology.
We are currently looking for a Senior Engineer to join our team and contribute to our service and project delivery. This is a full time salaried position in team that will be responsible for undertaking technical services for our customers. The salary for the position will range from $80k to $100k plus Super, this is dependent on the final candidate.
The applicant we are looking will have these key attributes
•
Thoughtful – Able to see the big picture in amongst day to day incidents
•
Ownership – Takes control and ownership of
customers problems to resolve it thoroughly
•
Consistency – Able to work and lead in a consistent and thorough manner
•
Committed – Commits to the company and drives positive outcomes
•
Integrity – Is honest and takes responsibilities for their actions
•
Innovation – Will look to be innovative and to make improvements to our business, people, self and customers
•
Growth – Is willing to grow their personal skills and knowledge in various areas
We are looking for someone with a solid base of knowledge that is willing to undertake personal development to further improve their skills and knowledge.
•
Able to work to a set processes and procedures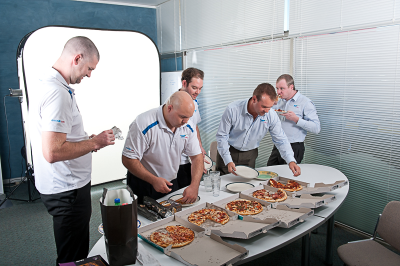 •
Able to provide detailed written communication to technicians, management and customers
•
Technical Experience around
o
Microsoft Server and Desktop Products including Cloud and Virtualisation Platforms, Office 365 and Azure Platforms
o
Automation, Remote Monitoring and Management software (Kaseya/Labtech)
o
Network Monitoring using SNMP, ICMP, TCP and UDP
o
Networking including VPN, VLAN, WAN technologies
o
Backup software, bare metal, VSS offsite replication
•
Contribute to the Improvement of Technical Processes
•
Create and Implement best Practice Solutions
•
Report to Management and work to business metrics
•
Plan and Manage Projects
•
Own Customer Outcomes and have an understanding of business to business relationships
•
Liaise with Customers according to the directions of the Service Coordinator
•
Create and Improve Documentation for Internal and Customer Use
•
Mentor Technicians and undertake a Training Regime to Improve the skills in the team
•
Understand and convey Risk Management principles to Technicians and Customers
•
Able to ensure best practices are undertaken with a Quality Assurance Program
As we are expecting a large amount of candidates responding to this ad, we will undertake a thorough selection process which will include several different steps including shortlisting of candidates from resumes, an online survey, phone interview and face to face interview. At each stage of the process we will inform those who were not successful in reaching the next stage.
Please do not call us unless you have very well thought out questions that are relevant to the initial stage of the recruitment process.